Both Peter and Alyssa Guy are dedicated to improving your foot problem and your overall health by providing a comprehensive list of treatments to reduce or eliminate your foot pain.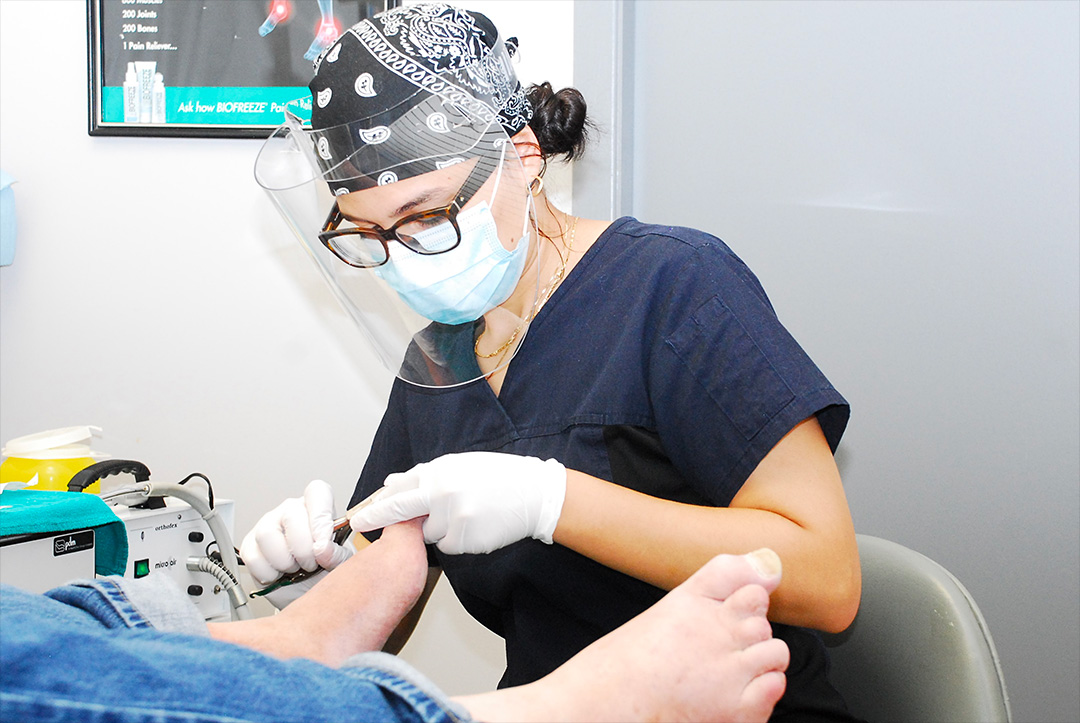 They treat heel and arch pain, callus, fungal nails, ingrown nails. Osteopathic foot mobilisations and manipulations are available to help ease the effects of foot osteoarthritis.
Custom foot orthotics are manufactured from the 3 dimensional contours of your foot captured by using plaster casting.  The prescription for your foot orthotic is  determined by gathering information on your presenting problem and activities, your foot and lower leg structure and your pattern of walking captured using 4 camera gait analysis system.