Providing quality foot care in the Durham region since 1997
Whitby Family Footcare Clinic is a family owned business. Our goal is to help address your foot health concerns and provide you with clear and concise information to help you better understand how to take care of your feet.
Our mission is to help you maintain independence and mobility one step at a time! We aim to provide you or your loved ones with pain free feet.
Put your feet in our hands today!!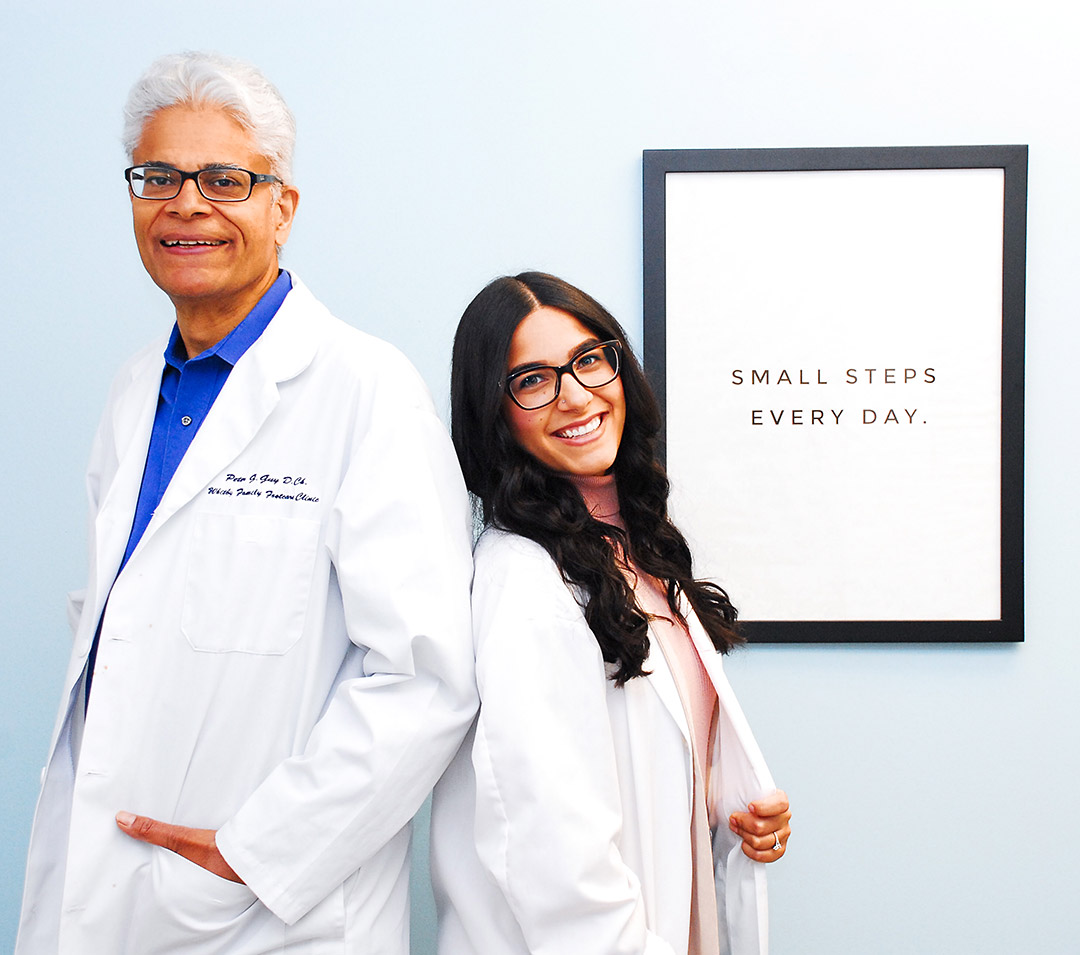 Peter Guy BSc, DCh
Peter Guy is the proud owner of Whitby Family Footcare Clinic. He is a graduate of University of Toronto where he received a Bachelor of Science Degree. Post grad Peter received his chiropody training at the Michener institute and Toronto General Hospital Chiropody Program. He is licensed by the College of Chiropodists of Ontario with over 30 years experience in patient care, teaching and is a member of provincial and national professional associations.
Alyssa Guy BHSc, DCh
Alyssa Guy graduated from the University Of Ontario Institute Of Technology with distinction receiving a Bachelor of Health Science (Honours) Degree. In a post graduate program at the Michener Institute, Alyssa graduated with an Advanced Diploma of Health Sciences Chiropody D.Ch. Alyssa Guy a registered Chiropodist with the College of Chiropodists Of Ontario.
Unfortunately, during this pandemic, I have observed an uptick of new patients who have developed foot problems while working from home. Going barefoot without footwear has been...
read more